---
Upgrade to 1.14.4 version
The creative Amberstone server has now been upgraded to 1.14.4, compatible only in this version !
The texture pack 1.14 will arrive this Saturday! Infos plugins: - The npc are back /npc - To copy entities (armor stand etc...) //copy -e and //paste -e - Another elevator plugin is installed (simpler) tuto Salon entraide of our discord. - world edit is usable again between servers /weg Good game to all
le: 17/10/2019
---
Amberstone pack version 3.0
Hey it's time to announce the new major pack update 3.0 !!
Release date: Saturday, October 5 We announce the next update of the amberstone 3.0 pack, it will contain more than 150 new features, 50 new 3Ds and many surprises. Discover the first preview ( loft theme ) !!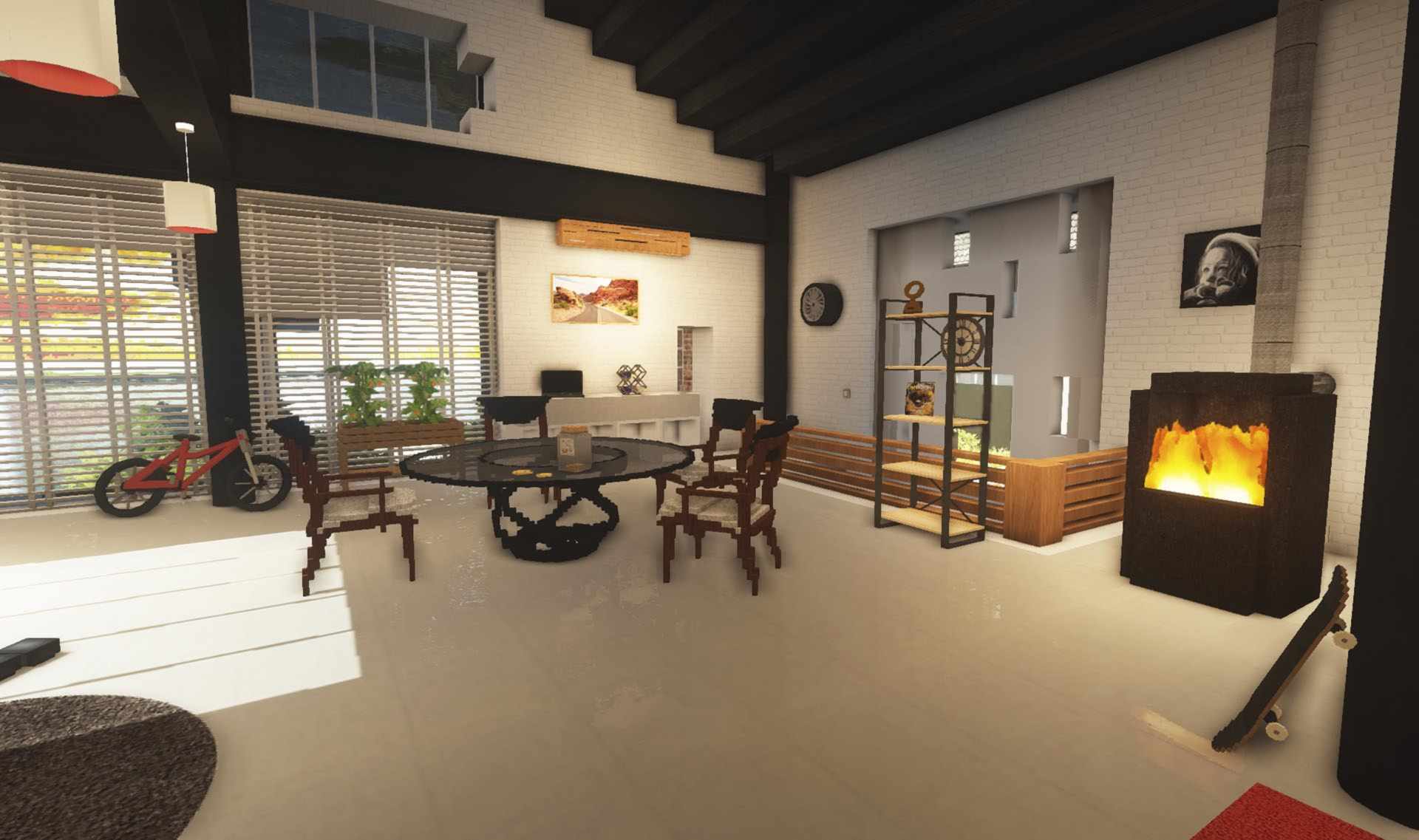 le: 03/09/2019
---
Amberstone Pack Update 2.85
This update makes the Amberstone pack compatible with 1.14 !!
New features version 2.85 : Full compatibility 1.14, improvement of painting, bug fixes 1 new 3D, gravel change
le: 22/07/2019
---
Etheria: 1.14 and new features
Our Etheria Survival / RP Server is now available in 1.14. This will allow you to perform a reboot (new worlds, new features). We actually want this update to be closer to the first versions of etheria, where the map was smaller, with a fixed spawn and more player cities Have a good game, everyone, /etheria to access survival / rp!!!
le: 05/05/2019
---
Pack Amberstone 2.80 is now available !!
You can now retrieve the latest update of the Amberstone pack, it is essentially based on the theme of nature and the sea. It also makes the 1.14 pack compatible! The realistic vegetation pack has also been updated with 25 new plants and 7 textures in 512*512
Additions: - 1.14 compatibility - 27 plants and corals - 7 textures - 58 3D - 2 various elements
/warp pack to discover the new features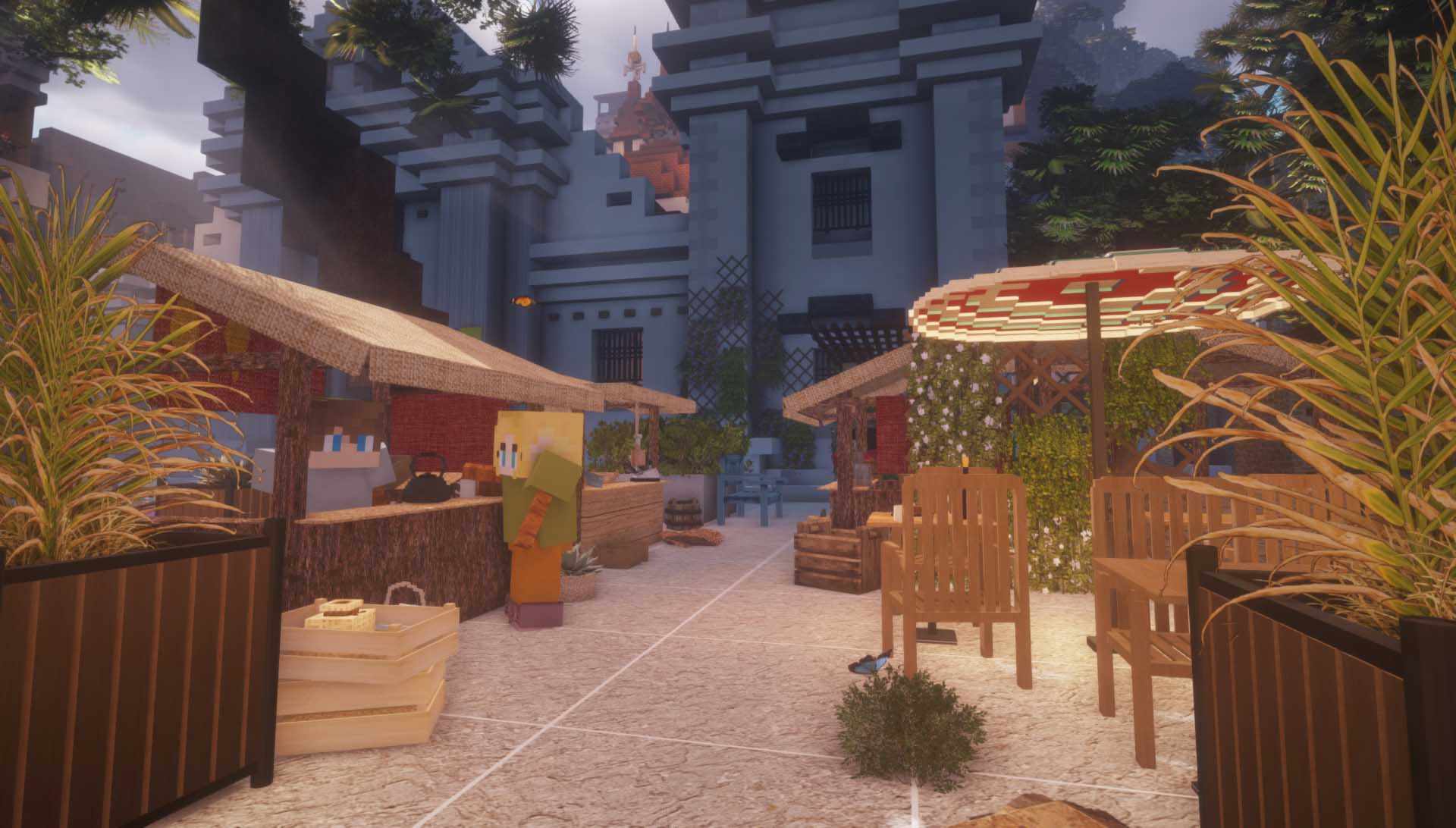 le: 24/04/2019
---
Amberstone organized its first edition of the Motor Show "Mondial Alixville 2019" from 12 to 15 April 2019 14 car brands were present, ranging from supercars to 4*4, here are your favorite models and brands
Winner:
• Génésis - G4 (Aydenn) 30 votes • Vincento (Vince)16 votes • Fromacar - Adventura (Oldfarmer) 14 votes
/warp mondial to find the permanent exhibition !!
le: 16/04/2019
---
Realistic vegetation pack release
Discover the nature offered by minecraft in a different way by downloading the vegetation and plant packs made by Pasquale now They will offer you a most realistic nature, thanks to textures in 1024*1024 We look forward to your feedback in the Art-Showroom discord lounge to improve performance and content! Small trailer of immersion in nature offered by Amberstone
le: 18/01/2019