---
Amberstone pack update 3.10
Update 3.10 for the Amberstone pack is available This update focuses on making the pack compatible in 1.15 while waiting for the release on August 12th of the big update of the 1.16 pack (more 150 features). 1.15 compatibility, integration of the construction addon (more than 300 geometrical shapes), custom font and various minor additions More info: #pack news Download the last update here:
le: 21/07/2020
---
Addition of Armor preconfigured stands 90° vertical /da Avalability of 8 new ingame controls to make life easier for Armor stand users ! (radius 6 blocs) - /asnoHitbox & /asHitbox lock and unlock the Armor stands to be able to edit over existing ones. - /aslockOn & /aslockOff lock and unlock the ability to modify the item placed on an Armor stand. - /asshowOn & /asshowOff makes the Armor stands visible or invisible. - /asinvulnerableOn & /aasinvulnerableOff makes the Armor stands vulnerable or invulnerable. You can activate them, find them and see their description in the menu /da
le: 15/07/2020
---
Minecraft is a wonderful medium for entertainment and travel through real and fictional worlds of all styles. So, travel is what we're going to focus on in the next few weeks. You will soon be able to discover Romania. A country that is not very well known, yet it's quite a near to western europe, both culturally and geographically. This trip will start on Wednesday, July 1st thanks to videos, events and live. Jully Planning: Wednesday, July 1: - Video discovery of Romania IRL - Preparation of the Build event "Amberstone Build together Project" (castle of peles and a small Romanian town) #event-roumania Friday, July 3: - video discovery of Build The Earth Romania More information!! I hope you will enjoy this first thematic travel event, and share it around you !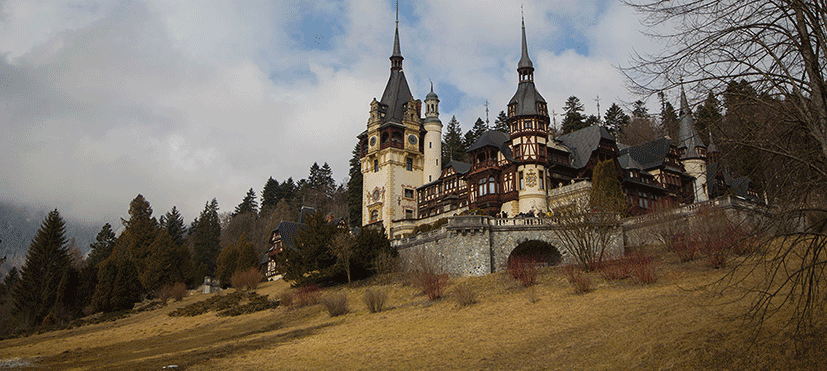 le: 30/06/2020
---
Competition No. 16 "Public Buildings"
From 05 to 22 April Amberstone is organising a public building competition. It will consist in realizing a public service building whatever the style country theme etc ... and texture pack . Here are the results of the votes /event to visit the in-game entries. Large category 🥇 1 - Louis (history museum) 26 votes 2 - Gout chocapic (Museum) 15 votes = - Shift, TheBlockOfEarth (Hospital) 15 votes Small Medium Category 🥇 1 - Dreamcow (pool) 25 votes 2 - Ellios (school) 11 votes 3 - Billanter, Zzertox (Military Museum) 10 votes Thank you all for your strong participation in this contest.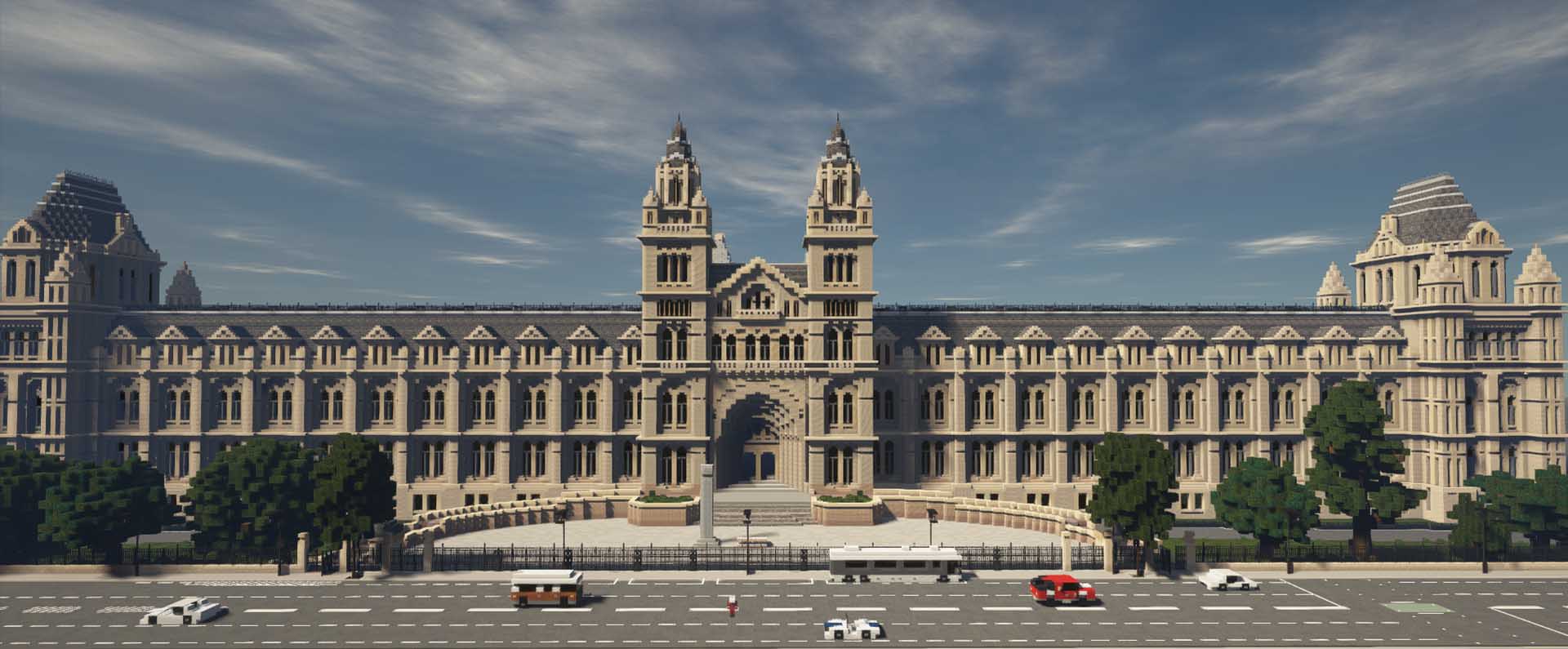 le: 23/04/2020
---
Our Amberstone site is getting a new gallery It is more intuitive with a more modern design and adapted to the mobile format. Thanks to the various categories Featured - Render - Stage setting - Urban and Rural it is easier to search for your desired photos among more than 200 selected. The category "Archive" with photos before 2018 will arrive later. Good visit!!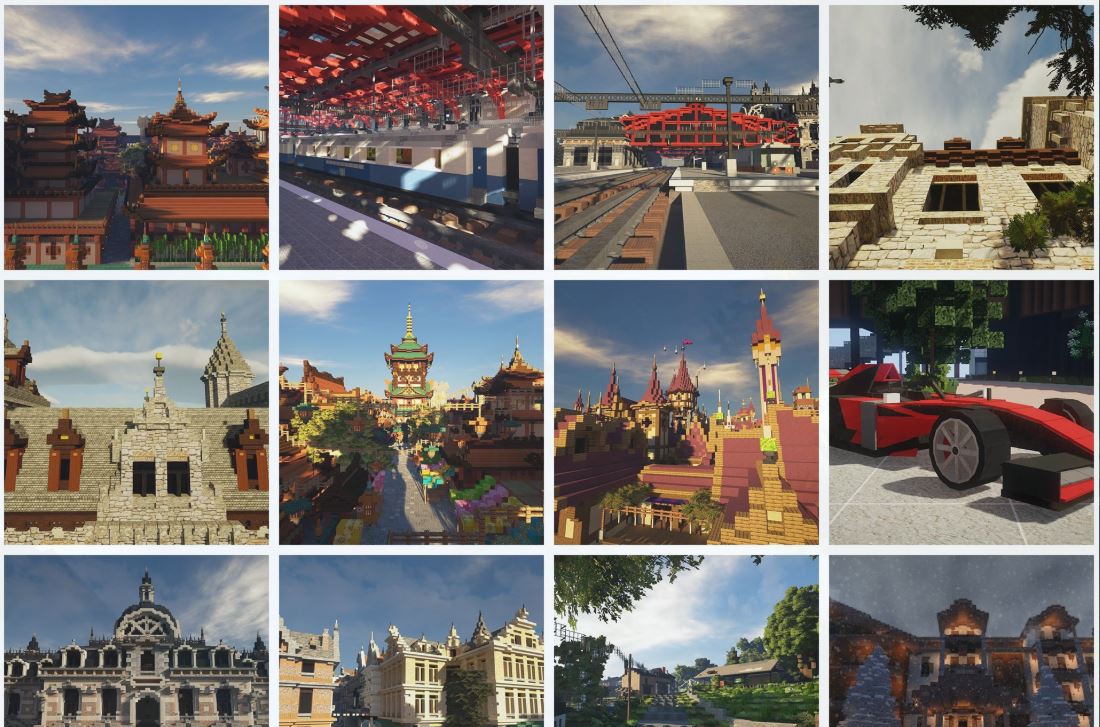 le: 03/04/2020
---
Our Amberstonedream community is celebrating its 5th anniversary this month, thank you all for the many years we have spent together and the amazing things we've accomplished. We see Minecraft as a place of sharing and perenniality above all else. Ensuring the best experience while keeping the "family" spirit alive by banishing all financial aspects will always remain our primary goal for Amberstone. Your creations and all of Amberstone's content will remain accessible for many years to come, so here's our promise to thank you for all the years we've spent together. The year 2020 will mark the announcement and launch of our "memory" project, which will leave you with a memory, an independent trace of Minecraft, which we hope you'll enjoy, more information in the coming months. Bon jeu à tous
le: 15/03/2020
---
● Experimental HD pack released (It upgrades various basic textures, currently 50 in HD version some in ray tracing and relief) It installs itself as an add-on This pack will be updated regularly with various block additions... Downloading : ● Added .obj section on the 3D library Ability to download Amberstone 3D models in .obj format for use in 3D software. ● server / ranks - Citizens now have access to the pasted copy of the various stocks (vehicle trees panels etc ...) - Citizens+ have access to the masterplot (plot 300*300) - Emphasis on discord and ingame of secondary grades ● Urban planner = (taking care of roads, park etc..) ● Decorator = (interior decorator) ● Designer = (Après avoir réalisé 5 objets pour le pack Amberstone) ● Entrepreneur = (Having a business) Ask to obtain those bonus ranks !! ● Opening of AmberPro The Amberpro server consists of offering more freedom and unblocking classic Amberstone. - Architects will be able to have a private/custom world if they wish. - Citizens, citizens+ or people/teams from outside Amberstone may apply by submitting their idea or project to an administrator. AmberPro dynmap :
le: 30/01/2020
---