Blocks and 3D library • Back
IP / AmberstoneDream.com
Discover our texture packs Choose the most appropriate way to use our resources, alone or on a server Team Amberstone!!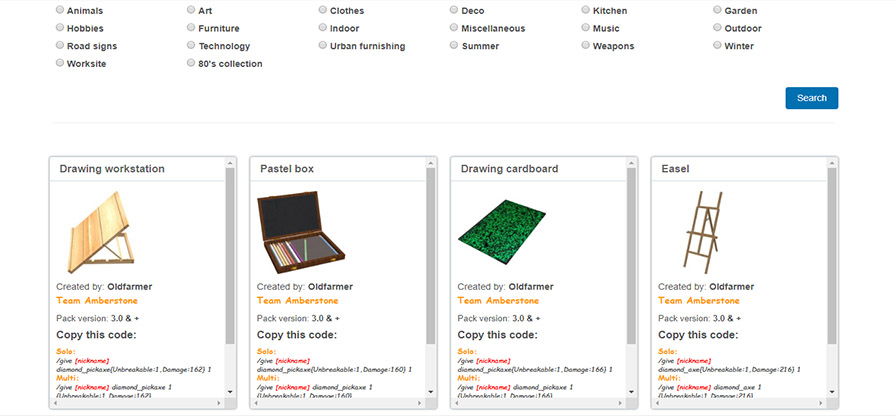 3D library (solo and multi)
+ Explore all our 3Ds, arranged by theme and collection
+ Copy the code to get the model in game
+ Can be used in solo and Multi[1.13 and +]
+ Find the 3D credits

3D menu (server only !!)
+ Option to download the ingame 3D menu
+ 3D sorted by category, compatible[1.13 / 1.14]
+ Obtaining 3D by clicking on it
+ Language[FR - ENG]
+ On written request here !! indicate yur server as well as the motivation and a way to contact us in return.

---